Realm
Forums
NPC's
Maps
Quests
Strategy Guides
Druid
Hunter
Mage
Paladin
Priest
Rogue
Shaman
Warlock
Warrior
New Players
Starter Hints
First Few Levels
Secrets & Tips
Powerleveling
Insider Tips
Strange Areas / Bugs

Open your new toolbar. Create a new macro.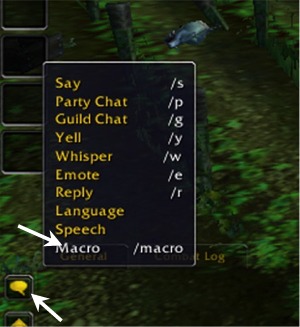 Click the balloon, then click 'Macro'
---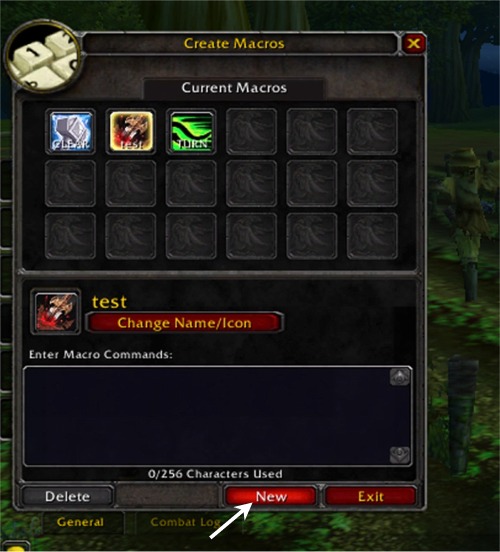 Now create a new macro
---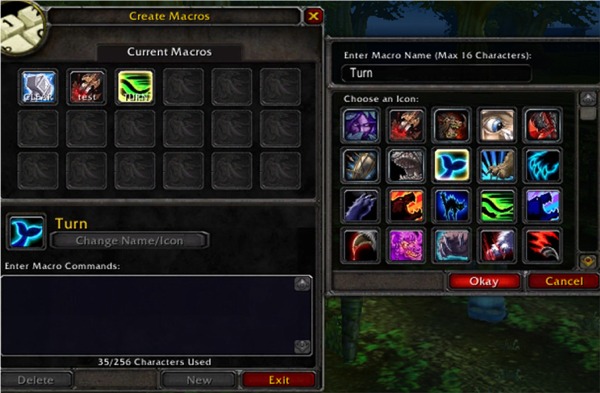 GIve it a name. Any name- dont matter. Choose an Icon for it, then click Okay
---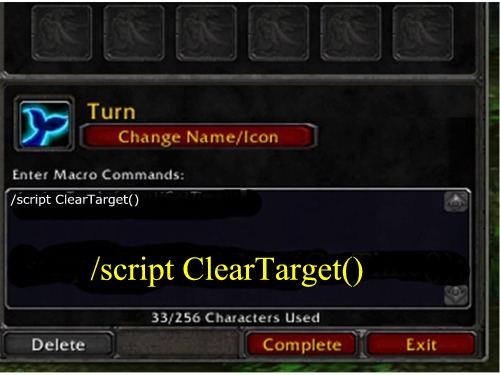 in the 'Enter Macro Commands:" type "/script ClearTarget()
Make Sure you type it exactly, capitalizing the 'C' and 'T' Test this macro to make sure it clears your targets in the game.
click 'complete'
You now need this macro bound to a key of your choice inside WoW.
---
When you launch Realm Bot, you will need to tell it what slot you are putting your in-game macro in. This is that macro. Choose a slot to dump it and tell Realm Bot where it is.
---