LAN Cable Identifier
latest version is 1.3
A very useful utility that will identify what cable in your switch is connected to which computer on your network, and do it all from your server room. It can get very frustrating to have a huge mass of unlabeled network cables pouring out of your switch(es) having no idea who's who. This utility will label them for you. It is honor-system shareware, meaning that only if you like the utility do I ask that you pay whatever you amount you feel it is worth to you. It will still fully work without registering, however if you do find it useful, please consider registration. I am paying for this website and all this software on shareware.com out of my pocket. I make nothing at all, this is the only program I have that asks for registration. Everything else is totally free!
Version 1.3 Updates: Allow user to specify PING timeout limits with other various minor enhancements
System Requirements: This utility was programmed using the latest .NET technology and requires the Microsoft .NET framework installed on your computer in order to run. To download and install the .NET framework, please go to windowsupdate.microsoft.com
I am open to suggestions regarding the utility, and interested in hearing your feedback- good or bad. Please let me know at software@songwave.com
Misc Notes: This program does not install. It is a simple EXE program that runs stand alone.
Download LAN Cable Identifier (shareware)
Screenshot of the utility: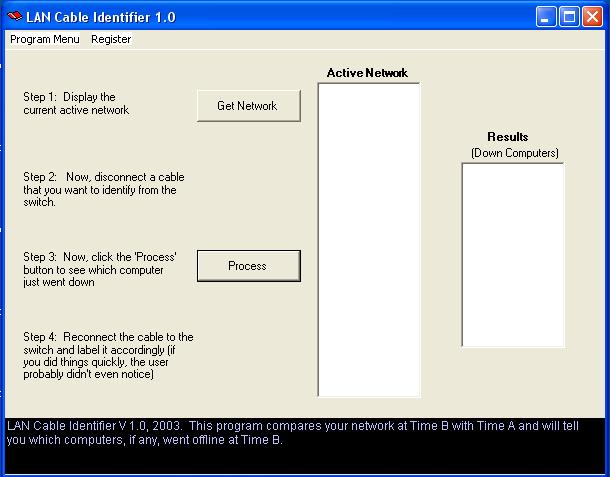 slow computer? Speed it up now!